- Powered by Ferrari, Sitecore and Priocept
On Friday 10th January, the lights will go out for the start of the 2014 Dubai 24 Hours, one of the world's leading endurance races.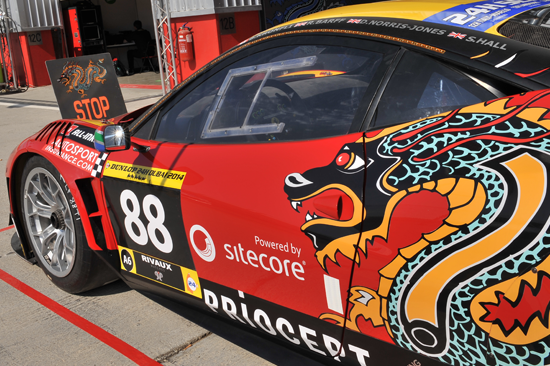 Sitecore partner Priocept are entering the race in a Ferrari 458 GT3, run by local team Dragon Racing. The striking Ferrari red livery also features "Powered by Sitecore" branding, as Priocept and Sitecore seek to build their profiles in the region.
This will be our second year participating in the Dunlop 24 Hours of Dubai, and we are delighted to be co-branding the car with Sitecore – one of our most important technology partners.

When we're not too busy with our day jobs helping clients build and support their web platforms, motorsport is a passion for many of our staff. We use it to promote our brand, partners and messaging around engineering, performance, efficiency and reliability, which holds true not just for endurance racing but also for how clients should be thinking about their web technology platforms.

We are delighted to be working alongside companies like Sitecore who share our values and we are looking forward to many more joint projects in the Middle East as well as back home in the UK.
Racing fans can follow all the action at dubai24.priocept.com or live.24hseries.com.
The car looks great – especially now with its Sitecore livery! All the Sitecore team are right behind Priocept and we hope they take the chequered flag at the end of this gruelling 24 hour race. As a brand, we certainly share Greg and the Priocept team's passion for performance and we wish them well.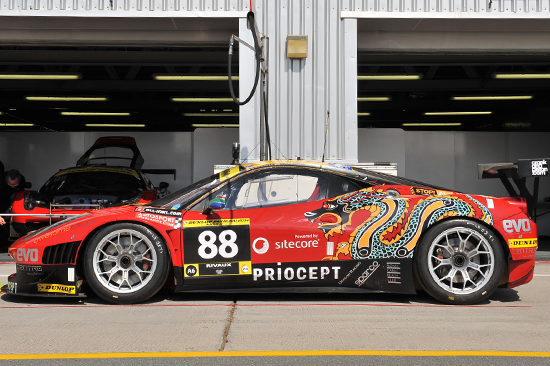 About Priocept
Priocept is a technology consulting firm that helps businesses to build digital products and services. Priocept designs, builds and runs web technology platforms for some of Europe's leading companies, providing project management, technical consulting, software development, training and application support services, with a specialism in web content management, e-commerce platforms and bespoke web-based product development.
Founded in 2004 by Dan Norris-Jones and Greg Murray, Priocept has since grown to include a team of software engineers, web developers, consultants, project managers, and user experience specialists.
About Sitecore
Sitecore is the global leader in customer experience management software. The company delivers highly relevant content and personalized digital experiences that delight audiences, build loyalty and drive revenue. With Sitecore's experience platform, marketers can own the experience of every customer that engages with their brand, across every channel. More than 3,500 of the world's leading brands – including American Express, Carnival Cruise Lines, easyJet and Heineken – trust Sitecore to help them deliver the meaningful interactions that win customers for life.