The number 88 Dragon Racing Ferrari 458 sponsored by Priocept and Sitecore endured a tough 2014 Dubai 24 Hours after an accident took it out of the race at the 13 hour stage.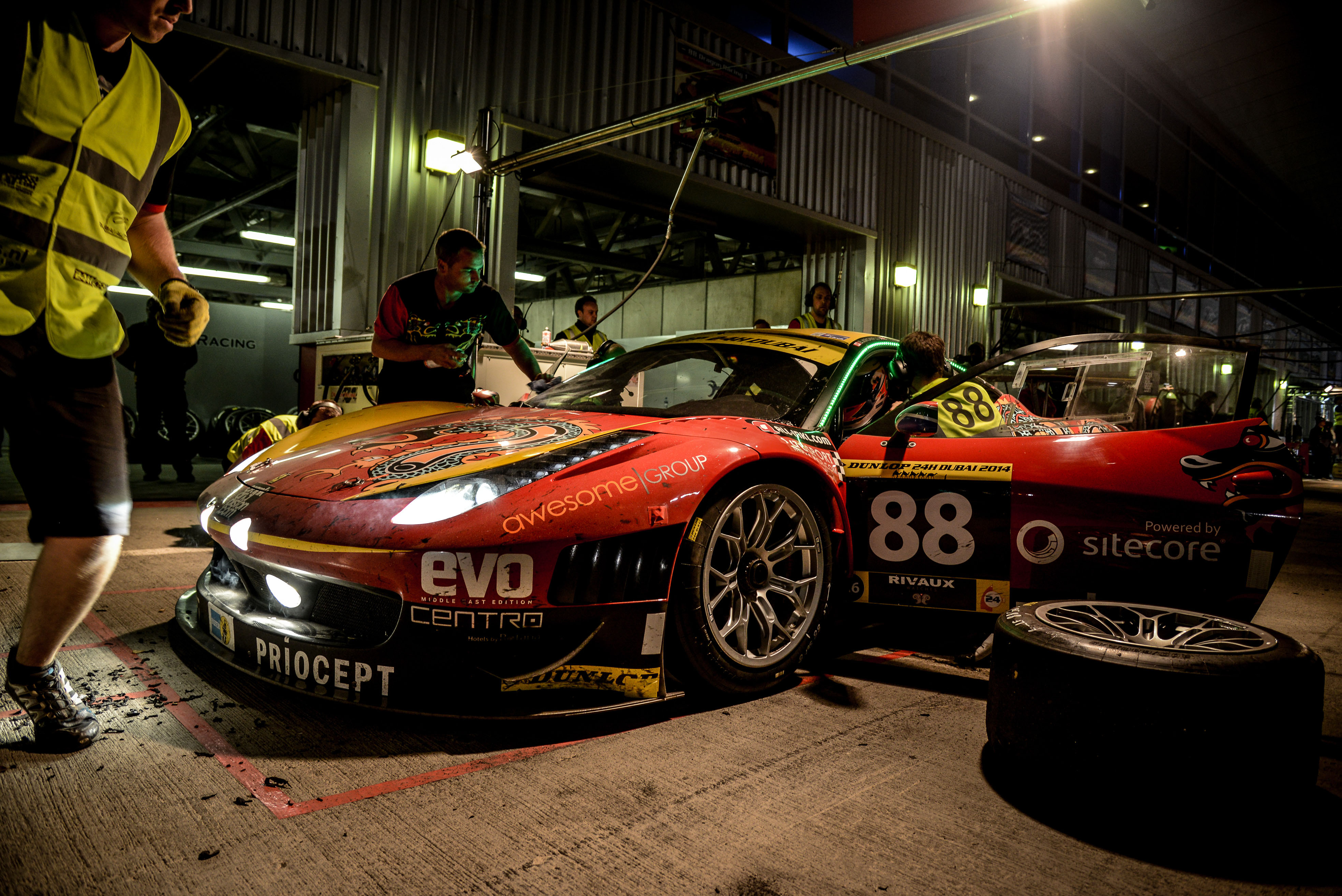 During the first half of the race the car and team had steadily moved up from 22nd on the grid to 4th place overall, and was also leading the Pro-Am class. The team and drivers had the pace to contend right at the front and looked on for a strong result until Dan Norris-Jones suffered an accident at the start of his 3am stint. The car damage was too extensive for a quick repair and the car was retired from the race.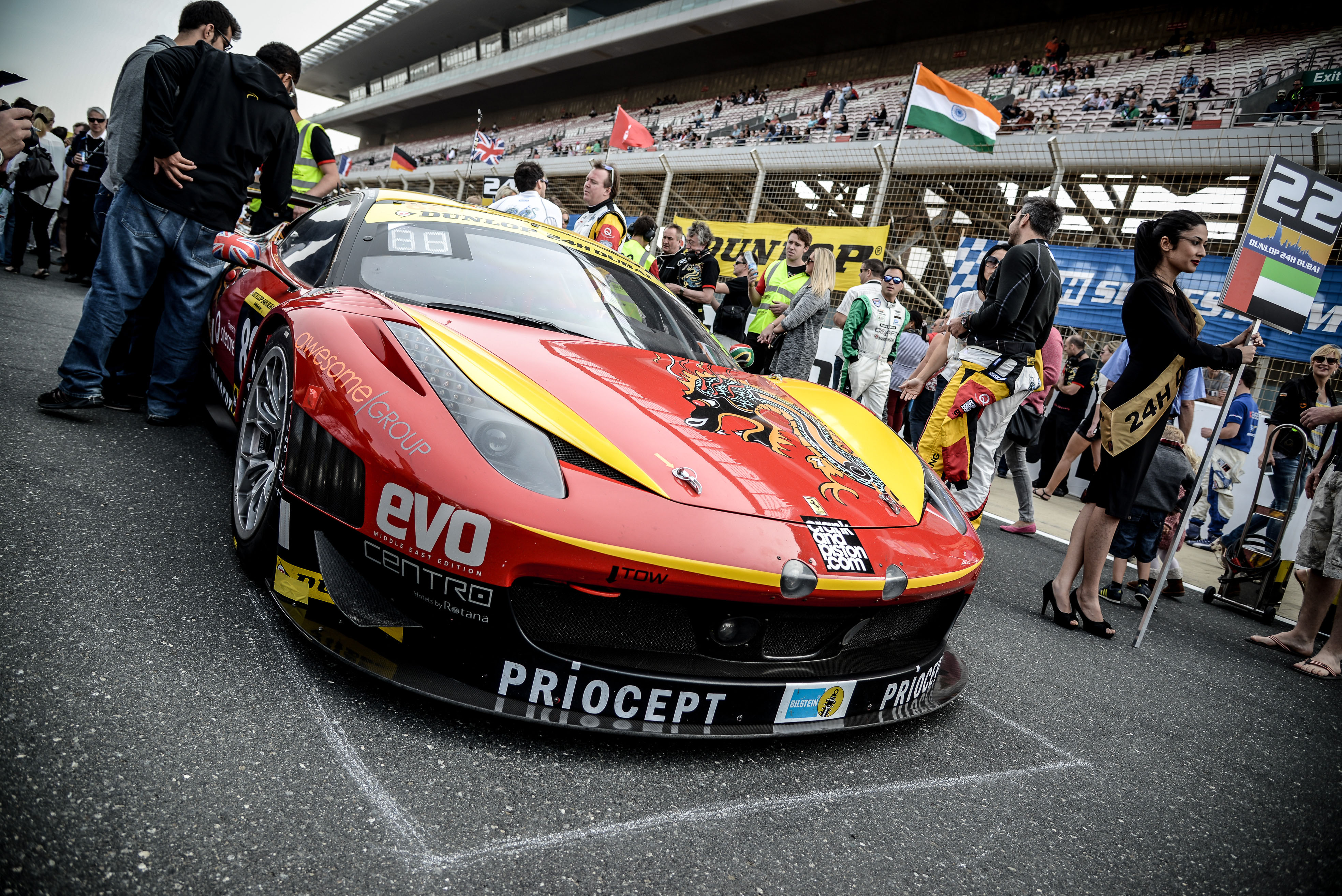 The number 20 Stadler Motorsport Porsche 997 GT3 R went on to win the race by a comfortable three lap margin, while the sister Dragon Racing car, the number 888 Ferrari 458, went on to win the Pro-Am class and finished 7th overall.